Favorite?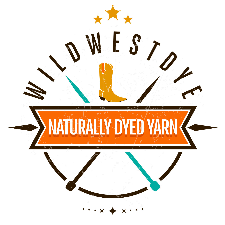 Rebecca from WildWestDye specializes in all naturally dyed yarn. Yarn is available to purchase in quantities of 25g, aka CakeQuarters, so you can buy just what you need. The site offers Canadian spun supersoft merino in Fingering, DK and Worsted and Soft Singles in Fingering and Bulky. Rebecca loves to inspire you to create, not just buy yarn. If you ever need help choosing color combinations for your multi-coloured knits or working out how much yarn you need for your project Rebecca is always happy to help. A collection of kits is also available. All yarn is caked on a commercial yarn winder, loosely wound to keep the integrity of the fiber and ready to knit!
https://wildwestdye.com
Some items featured below may include affiliate links. Yarn Database earns a commission from these links that is used to further this site's goals of inclusivity and accessibility. This commission does not affect the seller's income.
Features
This maker's artistry has the following features. To see other makers in this database who offer the same features, click the links below.