Favorite?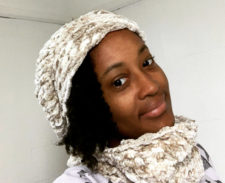 Tania Dejoie likes to design patterns for people who like to knit gifts and try new techniques. Patterns are available on Ravelry and LoveCrafts. Follow Tania's Instagram, @hiver_dejoie.
https://www.lovecrafts.com/en-gb/user/maker/46f98d21-fb27-455b-9200-39e59cd7db70
Features
This maker's artistry has the following features. To see other makers in this database who offer the same features, click the links below.
Inventories and links change frequently, so Yarn Database will always be a bit of a UFO. Do you have a minute to
offer corrections to this information
?