Favorite?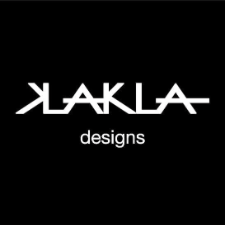 Claudia is an Italian/British knitter, designer, textile lover, crafter, and maker. Claudia is passionate about art, wall paintings, travel and photography. From a young age, her inspiration came mainly from art, in particular from ancient geometrical mosaics and medieval wall paintings. Travel also is a fruitful source for her creativity: landscapes and local crafts continuously feed her imagination. Patterns, repetitive motifs, and shapes, combined with colors, are the main focus of Claudia's designs.
https://www.klakladesigns.com
Follow on Instagram:
@KlaklaDesigns
Some items featured below may include affiliate links. Yarn Database earns a commission from these links that is used to further this site's goals of inclusivity and accessibility. This commission does not affect the seller's income from any sales.
Sample Pattern Gallery
To see all patterns by this designer, use the URL above.
Below are photos of a few representative patterns (with direct links to pattern pages) to give you a sense of the designer's work.
Features
This maker's artistry has the following features. To see other makers in this database who offer the same features, click the links below.