Favorite?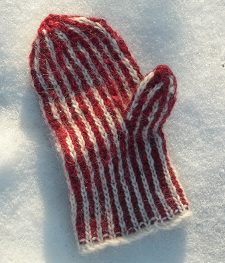 Joanne Seiff's goal is to create clear designs that are warm (or simply cool!), comfortable and enjoyable to knit! Joanne's a freelance writer, knitwear designer, editor and teacher and the author of several books, including "Fiber Gathering," "Knit Green" and "Three Ply." She lives in Winnipeg with her family, a bird dog, and enough wool, yarn, needles and spinning wheels to keep everyone warm and busy during long Canadian winters. Many of Joanne's patterns come with a low-vision PDF for accessibility.
https://payhip.com/joanneseiff
Some items featured below may include affiliate links. Yarn Database earns a commission from these links that is used to further this site's goals of inclusivity and accessibility. This commission does not affect the seller's income.
Sample Pattern Gallery
To see all patterns by this designer, use the URL above.
Below are photos of a few representative patterns (with direct links to pattern pages) to give you a sense of the designer's work.
Features
This maker's artistry has the following features. To see other makers in this database who offer the same features, click the links below.