Favorite?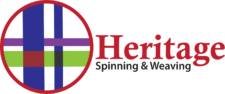 Joan is a Fair Isle cap/hat designer, and is also known for Michigan Fiber Festival hats, designed specifically to be taught at a workshop at the festival. Joan gets inspiration from the beauty of nature in Michigan, with its widely varied color palette. Joan is the owner of Heritage Spinning & Weaving, Lake Orion, MI, specializing in Shetland and Norwegian wool yarn. This LYS is also known as a great resource for spinning, weaving, rug hooking, knitting, and crochet, offering classes in each discipline. Patterns are sold as part of kits, but will be available separately soon. Some kit listings on the site include URL links to Ravelry.
https://heritagespinning.com
Some items featured below may include affiliate links. Yarn Database earns a commission from these links that is used to further this site's goals of inclusivity and accessibility. This commission does not affect the seller's income.
Sample Pattern Gallery
To see all patterns by this designer, use the URL above.
Below are photos of a few representative patterns (with direct links to pattern pages) to give you a sense of the designer's work.
Features
This maker's artistry has the following features. To see other makers in this database who offer the same features, click the links below.