Favorite?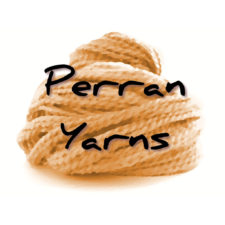 Perran Yarns offers a wide range of luxury yarns and recycled sari/chiffon silk ribbons, individually handdyed in beautiful, wearable colorways in Cornwall, England. Yarns are available by the skein or as part of original knit and crochet kits. Ribbons are available in 10-meter packs. Custom dye orders are accepted.
http://www.perranyarns.co.uk
Sample Pattern Gallery
To see all patterns by this designer, use the URL above.
Below are photos of a few representative patterns (with direct links to pattern pages) to give you a sense of the designer's work.
Features
This maker's artistry has the following features. To see other makers in this database who offer the same features, click the links below.
Yarn Fiber: Alpaca, Bamboo, Banana, BFL, Camel, Cashmere, Corriedale, Cotton, Linen, Merino, Mohair, Polwarth, SeaCell, Silk, Tencel, Wensleydale, Wool, Yak
Color Style: Gradient, Hand-Painted, Semi-Solid/Tonal, Variegated
Dye Type: Acid, Fiber Reactive, Undyed
Fiber Origin: Asia, Europe, S. America, UK