Favorite?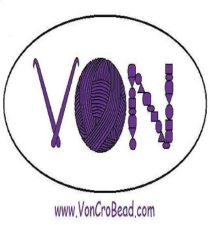 Yvonne Tate of Vonne's Crochet & Beading is from Brooklyn, New York. As a Craft Yarn Council Certified Crochet Teacher, former officer of the New York City Crochet Guild and former Associate Professional member of the Crochet Guild of America, Yvonne continues to honor her mother in sharing her love of crochet through teaching. Click the word Patterns to see Yvonne's work, and click the name of each design, not the photograph, to purchase.
https://www.voncrobead.com
Features
This maker's artistry has the following features. To see other makers in this database who offer the same features, click the links below.