Favorite?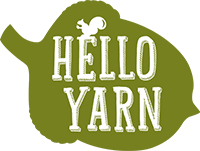 Adrian is a designer and dyer living in Western Massachusetts. Adrian designs mainly colorwork patterns and hand-dyes a variety of wools for handspinners and felters, and a variety of wool yarns. My favorites are the tonal spinning fiber. Amazing. Patterns are available through clearly marked links to Ravelry and LoveCrafts.
http://www.helloyarn.com
Features
This maker's artistry has the following features. To see other makers in this database who offer the same features, click the links below.
Yarn Fiber: BFL, Corriedale, Merino, Targhee, Wool
Color Style: Hand-Painted, Semi-Solid/Tonal
Dye Type: Acid
Fiber Origin: Europe, N. America, UK, US
Spinning Fiber in: Top
Spinning Fiber: BFL, Charollais, Cheviot, Corriedale, Finn, Merino, Polwarth, Rambouillet, Romney, Shetland, Southdown, Targhee, Wool