Favorite?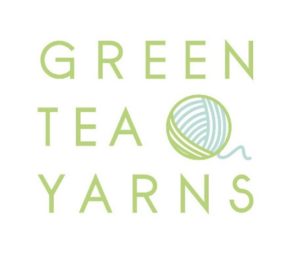 Sadie is the artist behind Green Tea Yarns. "With a background in fashion and textiles and a daily uniform of black, it was as though I was returning to a long lost love when I rediscovered the fiber arts in 2014. Seeking out gorgeous yarns from around the world to fondle and to dye – a blend of art and science, I seek to create unique and unusual colorways, beautiful yarns and gorgeous gradients to help knitters and crocheters create beautiful things that they will cherish for years to come," Sadie says. "I love tea – a mug of Chai is my current constant work companion although I do like to try new blends and varieties and will collect tea from my travels around the world." Yarns are available on the website and on Etsy.
https://www.greenteayarns.com
Some items featured below may include affiliate links. Yarn Database earns a commission from these links that is used to further this site's goals of inclusivity and accessibility. This commission does not affect the seller's income.
Features
This maker's artistry has the following features. To see other makers in this database who offer the same features, click the links below.
Yarn Fiber: Alpaca, Bamboo, BFL, Camel, Cashmere, Corriedale, Cotton, Hemp, Linen, Merino, Mulberry Silk, Polwarth, SeaCell, Silk, Wool, Yak
Color Style: Gradient, Semi-Solid/Tonal, Solids, Variegated
Dye Type: Acid, Botanical, Fiber Reactive, Natural
Fiber Origin: Asia, Australia, Europe, S. America