Favorite?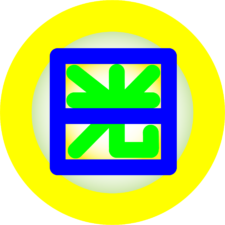 Tennessee designer Duke Akiba creates beautiful colorwork designs in English and Japanese for Pride- and nature-theme items, from hats to drink cozies.
https://dukeofnikko.com
https://payhip.com/dukeofnikko
Follow on YouTube:
DukeOfNikko
Follow on Twitter:
@DukeOfNikko
Follow on Instagram:
@NikkoDuke
Sample Pattern Gallery
To see all patterns by this designer, use the URL above.
Below are photos of a few representative patterns (with direct links to pattern pages) to give you a sense of the designer's work.
Features
This maker's artistry has the following features. To see other makers in this database who offer the same features, click the links below.