Favorite?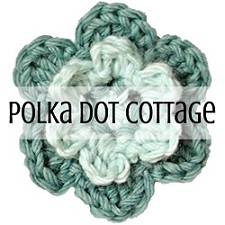 Lisa Clarke of Polka Dot Cottage is a multi-crafty polymer clay artist turned fiber lover. Lisa offers knitting and crochet patterns, as well as polymer clay tutorials (including a few for making buttons for your knitwear).
https://www.lisaclarke.net
Features
This maker's artistry has the following features. To see other makers in this database who offer the same features, click the links below.