Favorite?
---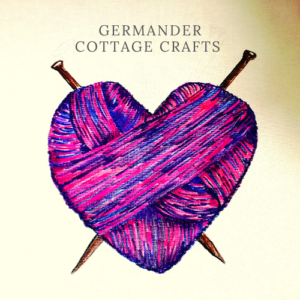 Hanna Gough is the designer behind Germander Cottage Crafts. "I started designing patterns in 2020 when I was making sock knitting kits. I decided to start making standalone patterns in 2021 after seeing the success of the kits," Hanna says. "I have big plans for the rest of this year. I design both crochet and knitting patterns and sell them on Payhip."
https://germandercottagecrafts.com
Sample Pattern Gallery
To see all patterns by this designer, use the URL above.
Below are photos of a few representative patterns (with direct links to pattern pages) to give you a sense of the designer's work.
Features
This maker's artistry has the following features. To see other makers in this database who offer the same features, click the links below.