Favorite?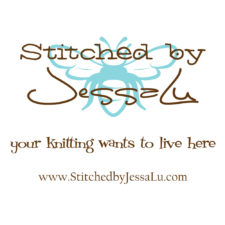 JessaLu says, "SbJL is a one-woman craft based business that came into being when, in 2008, I noticed that I couldn't find many geek-themed project bags for my knitting. I decided (with some prodding from friends) that I wanted to move away from the paralegal and office management work I had been doing for decades and start my own business. Since then, SbJL has grown from offering only box bags to offering four different shapes and many more sizes of project bags, along with in-house fabric designs and monthly exclusive prints."
http://www.stitchedbyjessalu.com
Follow on Twitter:
@StitchedByJessa
Follow on Instagram:
@StitchedByJessaLu
Follow on Facebook:
@StitchedByJessaLu
Some items featured on Yarn Database may include affiliate links. Yarn Database earns a commission from these links that is used to further this site's goals of inclusivity and accessibility. This commission does not affect the seller's income.
Sample Accessories
To see all accessories by this maker, use the URL above.
These photos are presented to illustrate the maker's personal style and aesthetic. They may not reflect current stock.

Mid Century Cats TWSS Project Bag


The Dog Better Not Die Enamel Pin


Leaf Engraved Coconut Yarn Bowl


Summer Night Lights Project Bag

Features
This maker offers the following items and qualities. To see other makers who offer the same, click the associated link below.