Favorite?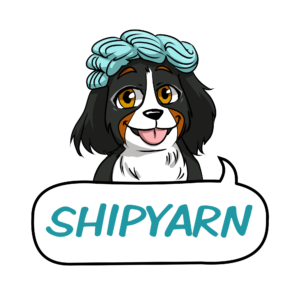 Dyer V says, "Most people call me Ship. Pronouns: she/her. I am an indie dyer specializing in small-batch, hand-dyed yarn on luxury bases. Most of my yarn is inspired by anime, books, comics, video games, TV shows, movies, and more!" Extra nice colorways and yarn here, dear reader. And even better: "I stream my dyeing process on Twitch once a week along with my Bernese mountain dog, Pico, and my golden retriever, Eri." Yarn and adorable dogs.
https://shipyarn.com
Some items featured on Yarn Database may include affiliate links. Yarn Database earns a commission from these links that is used to further this site's goals of inclusivity and accessibility. This commission does not affect the seller's income.
Features
This maker's artistry has the following features. To see other makers in this database who offer the same features, click the links below.