Favorite?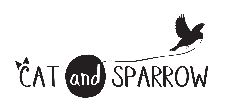 Rachael is the dyer and designer behind Cat and Sparrow UK. "I have been spinning and dyeing fibre and yarn since 2012, and I can't imagine doing anything else," Rachael says. "My life is filled with colors and textures, and I create beautiful color mixes and fiber blends that makers love to look at, touch and transform." Rachael creates all the beautiful hand-dyed fibers and yarns at a home studio in Bristol, using natural fibers and non-toxic acid dyes.
https://catandsparrow.co.uk/
Some items featured below may include affiliate links. Yarn Database earns a commission from these links that is used to further this site's goals of inclusivity and accessibility. This commission does not affect the seller's income.
Features
This maker's artistry has the following features. To see other makers in this database who offer the same features, click the links below.