Favorite?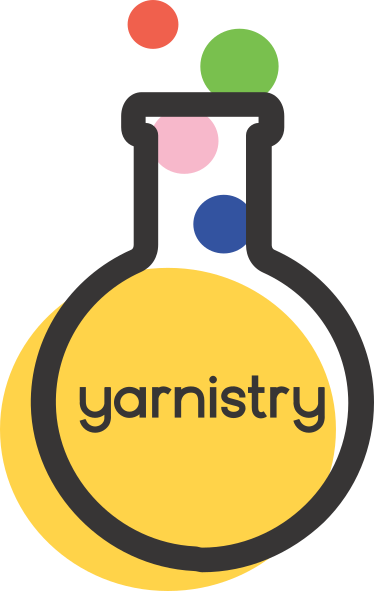 Yarnistry sells bright acrylic fiber craft accessories, designed and laser cut in the UK. "I sell unique laser cut items for yarn based activities from stitch markers to yarn themed jewelry," Emma says. "Yarnistry was born when I was knitting socks, and muddled up my SSK and K2tog, so I decided to make myself some instructional stitch markers. Since then, Yarnistry has grown. I now sell a wide variety of products, including stitch markers, needle/hook gauges, knitting gauges, sock rulers and more."
http://www.yarnistryshop.co.uk
Follow on Twitter:
@YarnistryShop
Follow on Instagram:
@YarnistryShop
Follow on Facebook:
@YarnistryShop
Some items featured below may include affiliate links. Yarn Database earns a commission from these links that is used to further this site's goals of inclusivity and accessibility. This commission does not affect the seller's income.
Sample Accessories
To see all accessories by this maker, use the URL above.
These photos are presented to illustrate the maker's personal style and aesthetic. They may not reflect current stock.
Features
This maker offers the following items and qualities. To see other makers who offer the same, click the associated link below.
Knitting & Crochet: Buttons, Knit Blockers, Needle Gauges, Needle Minders, Needle Stops, Progress Keepers, Row Counters, Shawl Cuffs, Sock Blockers, Sock Rulers, Stitch Gauges, Stitch Markers, WPI Tools