Favorite?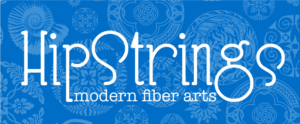 HipStrings sells beautiful spinning fiber and yarn. It is also a maker of tools for spinning, knitting, crochet and weaving. Kit section contains one clearly marked link to Ravelry.
http://www.hipstrings.com
Features
This maker offers the following items and qualities. To see other makers who offer the same, click the associated link below.
Knitting & Crochet: DPNs, Fixed Circulars, Hook Gauges, Hooks, Interchangeables, Needle Gauges, Progress Keepers, Sock Blockers, Stitch Markers, WPI Tools
Spinning: Bobbins, Control Cards, Dizzes, Hand Carders, Spindle Bowls, Threaders, Top Whorl Spindles, Twist Gauges
Weaving: Belt Shuttles, Weaving Cards, Z Looms


Inventories and links change frequently, so Yarn Database will always be a bit of a UFO. Do you have a minute to
offer corrections to this information
?