Favorite?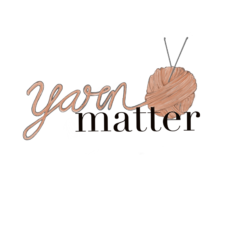 Erin Battle is the designer and dyer at Yarn Matter. "I design crochet patterns, and I dye yarn using natural materials," Erin says. "I am very eco-conscious and want to support sustainable practices, so the yarn that I dye is also organic and non-superwash."
http://yarnmatter.etsy.com/
Sample Pattern Gallery
To see all patterns by this designer, use the URL above.
Below are photos of a few representative patterns (with direct links to pattern pages) to give you a sense of the designer's work.
Disclosure: Some of the links below are affiliate links that help fund Yarn Database.
*
*Affiliate links are to websites that share a fraction of their sales overhead with sites like Yarn Database. Buying a pattern through an affiliate link does not reduce what the designer receives.
Features
This maker's artistry has the following features. To see other makers in this database who offer the same features, click the links below.
Inventories and links change frequently, so Yarn Database will always be a bit of a UFO. Do you have a minute to
offer corrections to this information
?